Learning is not limited by a class schedule. At Berkeley Haas you'll find an array of opportunities to build your knowledge, network, and skillset.
Competitions
The IAQF's (International Association for Quantitative Finance) annual Academic Affiliate Student Competition offers teams from leading schools the opportunity to demonstrate their quant chops and to present their solutions at an IAQF event. Berkeley Haas teams have been among the winners every year since the competition started in 2011, and continued that run in 2018, with wins by two teams.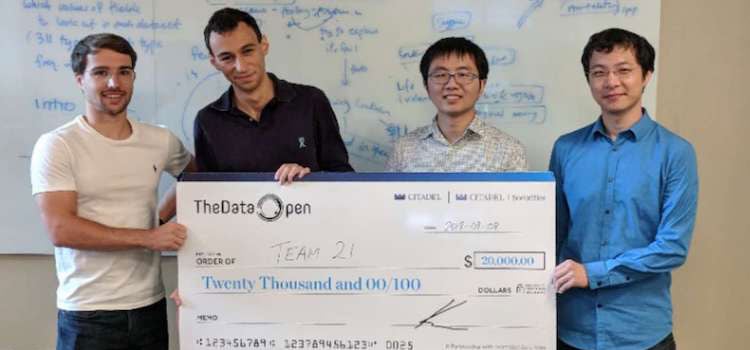 The Citadel Data Open is "where the world's best intellectual athletes come to compete." The competitions, called Datathons, start at the regional level, where teams from leading schools compete against each other to analyze a large, complex dataset and present their findings. Winning teams move on to the national competition, as the Berkeley Haas team did in 2018.
Financial Engineering Student Association
The Financial Engineering Student Association (FESA) is your opportunity to influence the MFE program for your class and future classes. When you become an officer or participate, you make your voice heard. FESA organizes events tailored for MFE student interests, as well as social activities like barbecues, karaoke, bowling, dinners, and trips to local attractions like Lake Tahoe and Napa Valley.